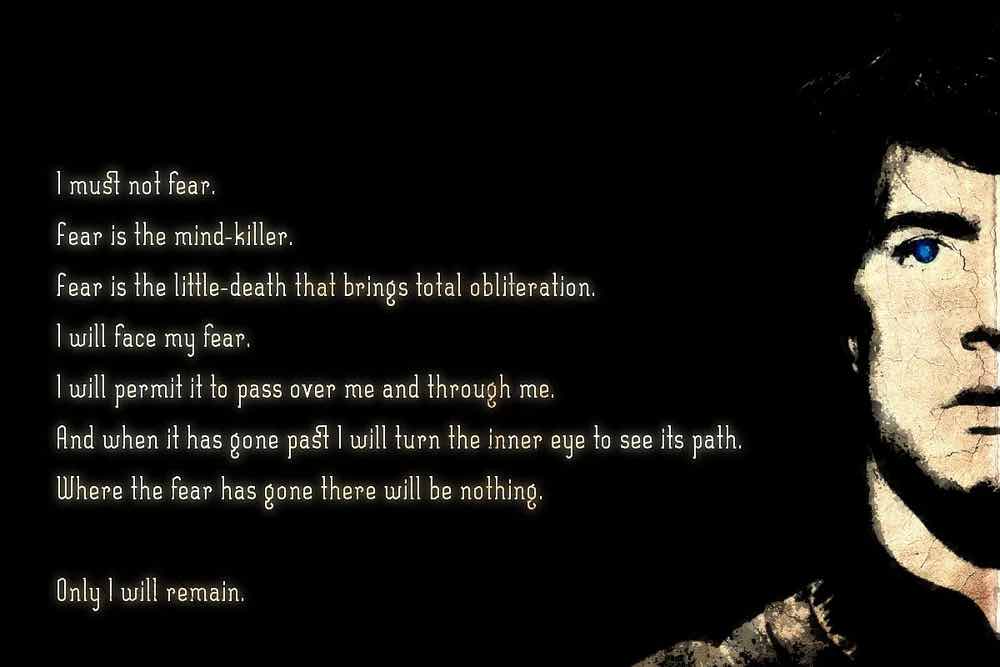 Dune's Litany Against Fear, from the Dune's Fandom Wiki.
Watched both "Dune" movies last night. The one from 1984 (★★★½), because it is leaving Netflix, and the one from 2021 (★★★★). I can't wait for part 2 (second movie), scheduled to be released sometime on 2024.
The Litany, in case you don't follow the link on the caption, "derives from William Shakespeare's Julius Caesar" (unformatted):
Cowards die many times before their deaths; the valiant never taste of death but once. Of all the wonders that I yet have heard. It seems to me most strange that men should fear; seeing that death, a necessary end, will come when it will come.