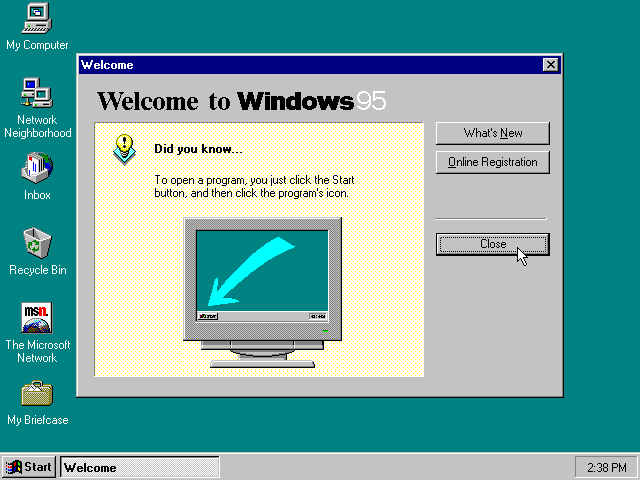 Screenshot showing first run in Windows 95. Credit Guidebook.
I never thought, in a million years, that I was going to write this: when it comes to UI between Windows 11 and Windows 95, I prefer the later. You will not believe the memories "My Briefcase", and "The Microsoft Network" brought to me!
The Guidebook has many more screenshots worth re-seeing.